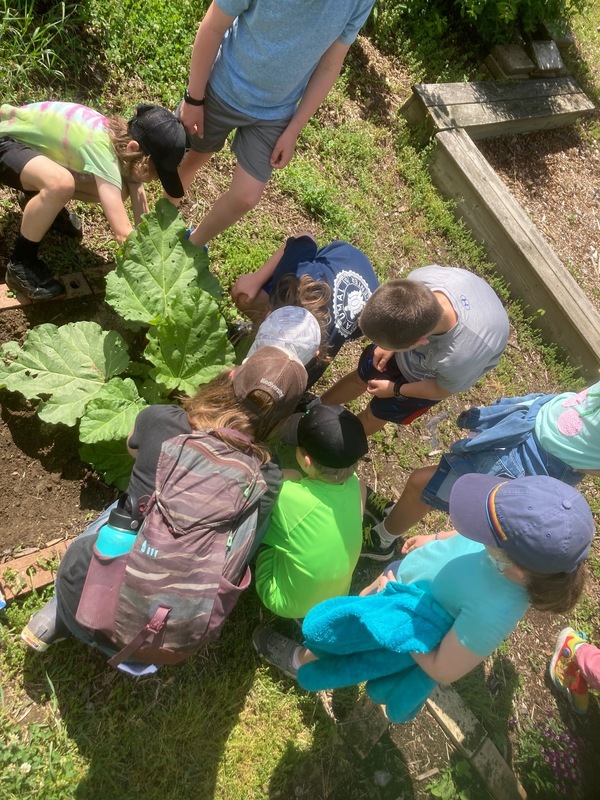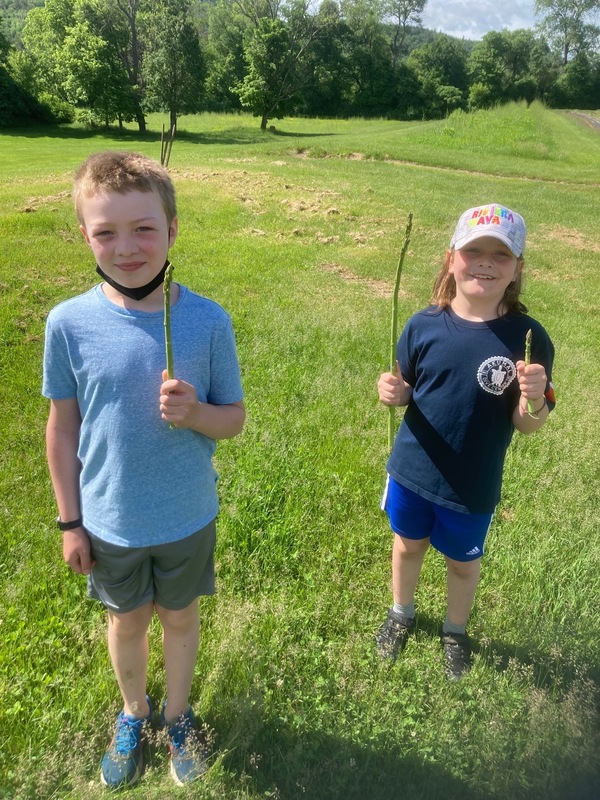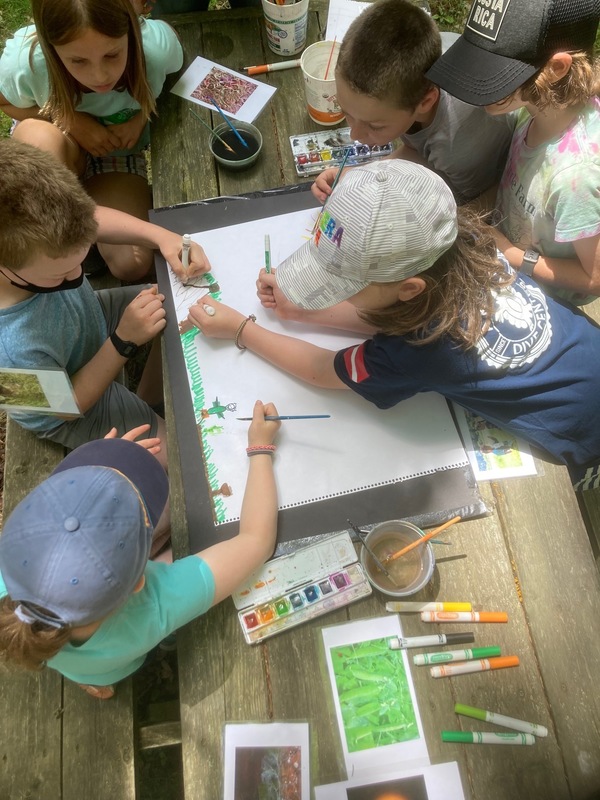 We were finally able to go on our firs field rip of the year this week, making the long journey to Cedar Circle Farm to learn about the ways that farmers practice conservation. After meeting our CCF representatives, Nora and Molly, the students were split into two groups to go about our day. These groups did all of the same activities, just flip flopping with each other.
One of the activities was going for a walking tour of the farm, looking for signs of erosion and erosion protection methods along the way. After identifying evidence of erosion in the tire tracks on the road and seeing the plastic coverings over the rows that would help to keep soil in place, we found ourselves at the other end of the farm. While we made our way back to the group, we had many taste testing opportunities, munching on freshly picked asparagus, strawberries, sorrel, kale, baby bok choy, and rhubarb.
The other morning activity we did involved looking at plant families. Students were given picture cards showing different seeds. They needed to look a their seed and try to identify other pictures that shared similar characteristics with theirs. By doing this, we learned that plants with vegetables that look very different, are actually related. Think of the nightshade family, which includes tomatoes, eggplants, and peppers. Even though their fruiting parts are very different in appearance, their sprouting leaves look very similar. We then got to explore the greenhouses to try to find the plants as seedlings.
After these two morning activities, we did an activity to illustrate the ways things in our ecosystems, and specifically the soil ecosystem around us, interact with each other in a way that keeps a harmonious balance. The groups then worked to create a shared art project illustrating these connections that we could bring back to the classroom.
After breaking for lunch, we played a game of bacteria, worms, and moles as our "recess" activity. We then got to take a tractor ride over to the Willing Hands Farm, located down the road from Cedar Circle. At Willing Hands, a representative shared the mission of the farm: providing fresh produce for members of our communities who may need food assistance. The students were then tasked with planting pepper plants that Willing Hands can use later in the summer. The students loved having this task, and they planted much more than the few flats that Nora and Molly had prepared. Instead, they set a goal for themselves to plant a whole row, amounting to 600 total pepper plants. In less than an hour, the students were able to plant the whole row, something they felt very proud of.
Overall, it was a great day spent at the farm, and a wonderful break from our routine in the classroom. It was also great to be able to see the ideas we have been learning about in the classroom put into action just down the road from us.