News
Dear Parents, Hopefully, you have received and responded to the School Board's Survey about opening school. There has been, and will continue, to be feedback and questions...
Dear Lyme School Community, Since the end of the 2019-2020 school year, the School Board, administration, faculty and staff have been developing education options for...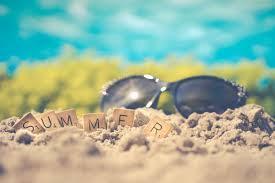 Enjoy the people and activities you've always loved in a new way.Check out these Summer Fun from Home ideas.Share your ideas on the Lyme School Facebook page.
SEE ALL NEWS
Announcements

Laura Geary
2 months ago
Reminder: NO School Monday, 5/25/2020 in observance of Memorial Day. In remembrance for those who died in service of the United States of America.



Laura Geary
3 months ago
Lyme School *VIRTUAL* PTO Meeting Wednesday, May 6th at 7:30pm - 8:30pm See: Events Calendar on lymeschool.org for details. Agenda: Pre-Planning for 2020-21 in the time of COVID, Treasurer's Report & Virtual Rummage Sale (new idea)

The Lyme School
4 months ago
Week's End Updates. Bulleted. Read them. Posted on the website and sent to your email. Personal resuscitations unavailable at this time.
SEE ALL POSTS