November 20 is Transgender Remembrance Day, an annual observance of trans people whose lives were lost due to violence. 2021 has been the most deadly year recorded: forty-five trans lives lost. Most of them Black and Latinx. The week leading up to that day is Transgender Awareness Week, a week when trans people and their allies bring attention to the community, advancing advocacy around issues or prejudice, discrimination, and violence. You can learn more about Transgender Awareness week through GLAAD.
On Tuesday, we met with the Lyme School Sexuality and Gender Equality (S.A.G.E.) group to share NPR's All Things Considered interview with JR and Vanessa Ford, co-authors of the new children's book, Calvin. After listening to the interview, students and advisors had an insightful discussion of the importance of the book and how it addresses and uses the term transgender. The students had strong opinions on the importance of adults talking with young children about this topic, and the gravity of Transgender Remembrance Day.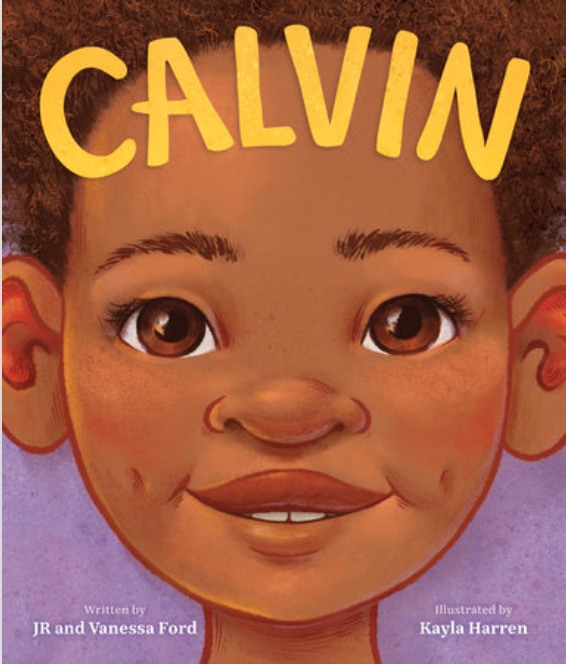 https://www.penguinrandomhouse...
The book tells Calvin's story as he shares with family and friends that he is a boy. The authors actually have connections to Lyme and will be visiting next month. Ms. Judy is planning a reading and there will be a collaboration with the Lyme School - stay tuned!

The Kindergarten, first and second classes read and discussed Calvin with Ms. Wipfler during library times this week. Students shared their connections and questions on the topic of transgender and identity in general. Their authenticity and openness were truly heart warming. These discussions embodied the Lyme School values of compassion, acceptance of others, responsibility, individuality, and courage.