At this busy time of year with the trimester closing, grades due, and parent-teacher conferences, it was such a pleasure to be spoiled with all of the treats sent in for the staff this week. We sincerely thank all of the parents who provided the food and the sweet messages along our walkway.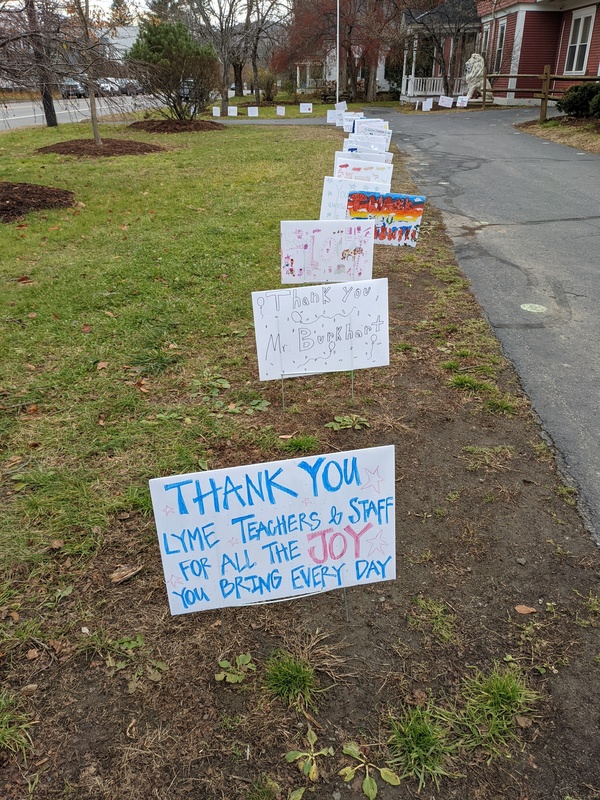 Some reminders:
Please do not drop off your child at school before 7:45 a.m. Last week we had 10 students outside the front door before 7:45 a.m. We cannot provide supervision for students before 7:45 a.m.
No School on Wednesday, Thursday or Friday: Nov. 24 -26.
Report cards will be sent home next Monday or Tuesday.
Our Not Found Yet area is beginning to fill up with unclaimed sweatshirts, jackets, and miscellaneous items. Please label all belongings with your family's last name.