Our advisory program has been restored in our middle school, and students and staff could not be more grateful! The advisory program groups students from grades 6, 7, and 8 together with one or two staff members. Advisors are the point of contact for students and parents if they have any questions, concerns, or needs. If necessary, the advisor will connect with support systems in school to ensure that students are getting what they need to be successful. In addition, advisories are a place where students can build new connections with students outside of their grade, support each other, work together, and have fun!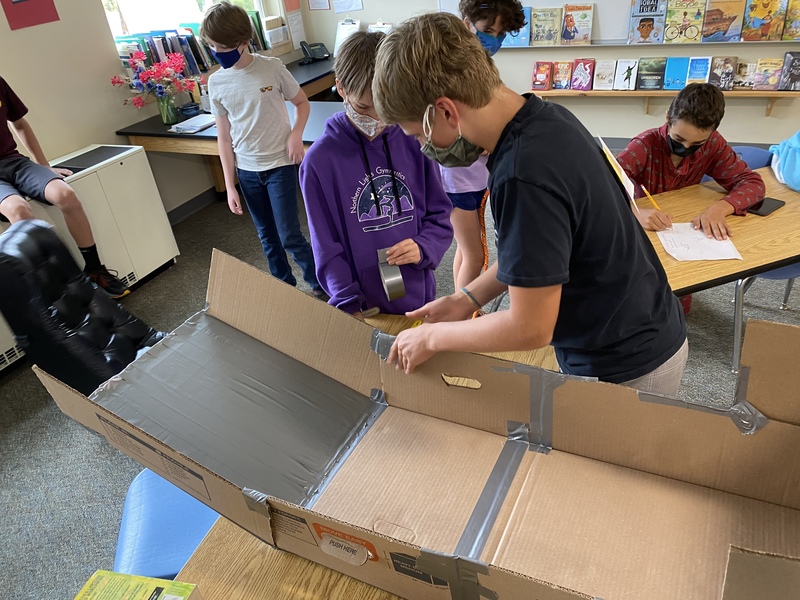 Speaking of FUN...There are special days and events that advisories will also experience together. One of those happened last week during the Lion's Cup Challenge. Students were given a flattened cardboard box, rope, and duct tape. In this design challenge, they had to construct a chariot accommodating a student that could be safely pulled by their advisory members as they raced against other advisories. The groups were also tasked with decorating their chariot, selecting a "walk-out" song, crafting a banner, and wearing costumes to share their advisory spirit. Give it up for our Middle School Advisories!!!
Mrs. Stadheim's advisory: The Free Range Chicken
Ms. Pratt's advisory: The Lucky Charmz
Ms. Stephanie's advisory: Teach Peach
Mr. Betournay/Mrs. Pizarro's advisory: Mechanical Marsupials
Mrs. Merrill's advisory: The Monkey's
Mrs. Damren and Mrs. Girdwood's advisory: The Chemical Cookies
Mrs. Collins advisory: The Happy Campers
Our 2021 Lion's Cup Champions...THE CHEMICAL COOKIES! They will have the gilded lion statue in their advisory until next year's challenge!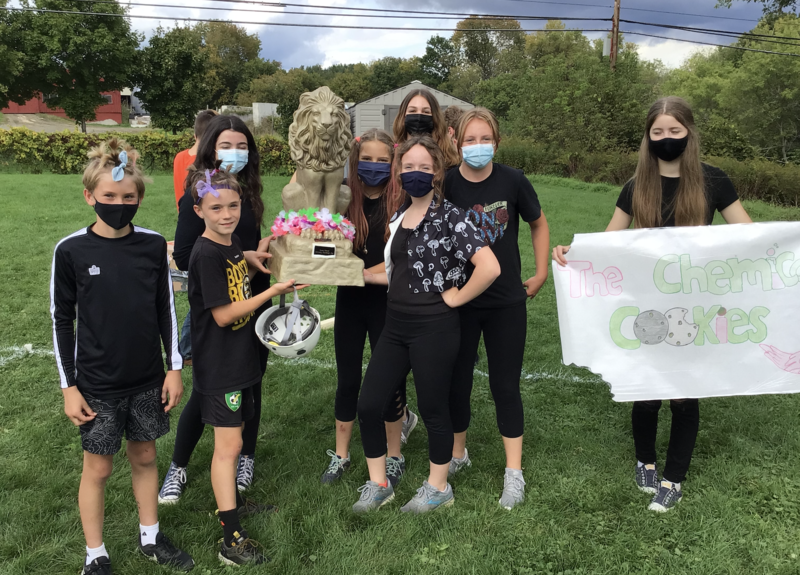 Also important to note, this was a time where our entire Lyme School community was able to be together. Other than our fire drill that week, a rare occurrence!
With GUSTO and GRATITUDE,
Mrs. Stanton