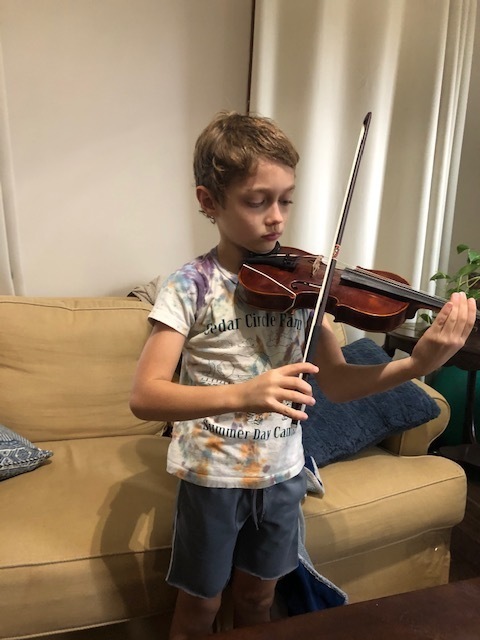 Notes from Damaris Tyler, Instrumental Tutor at Lyme School
Something amazing has been quietly happening since mid-March of this year, when students had to learn from home for a while. A large number of those who had been taking instrument lessons at school signed up for "phone lessons." They started practicing on their own at home, and played weekly 15-minute lessons right through June.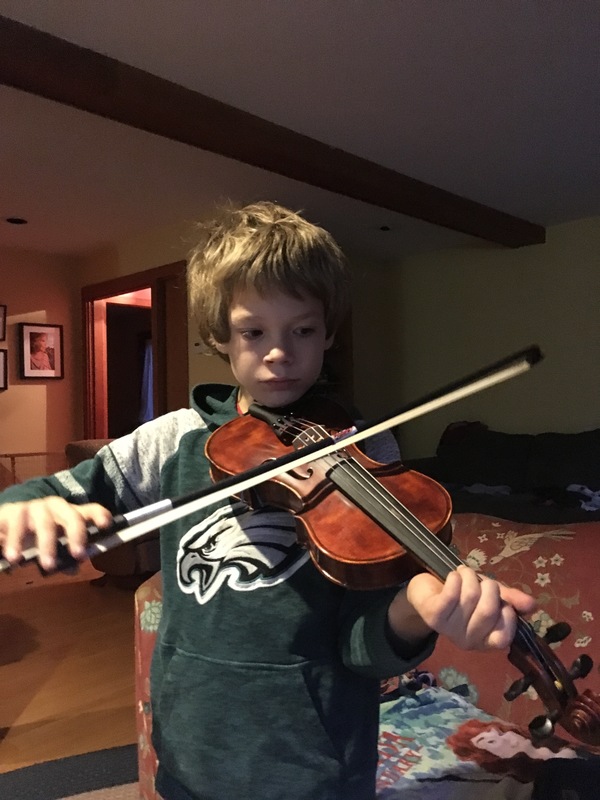 Over the summer fully 50% of them volunteered to keep working right through the summer! Then came September and the return to school. The phone lessons picked up and kept right on going. Great amounts of music are being created! What is especially exciting to me is that every one of them has made big progress on that instrument, and having heard every last note for six months, I can truly say that they have ALL gone far beyond what I expected. Without exception, they are growing into strong and capable players.
This has been a fantastic adventure for me. These determined and dedicated students from grades 2 to 8 have worked away, on their own, in the midst of topsy-turvy conditions all around. They have all shown great personal initiative in pursuing their love of music, and I continue to be impressed with their effort and achievement! As they continue to improve and grow musically, they are finding that they can express more and more effectively the music that is in them. In short, this is very exciting!
On behalf of all those students now actively playing music, I want to invite EVERYONE who played last year to JOIN US! We miss you, LOTS! - and your instrument is needed for the band that will play again one day. I know there is ability in you, and you have shown your interest by starting your instrument. Will you get going again? You'll be surprised at how much you remember, and before long you'll be able to play better than ever.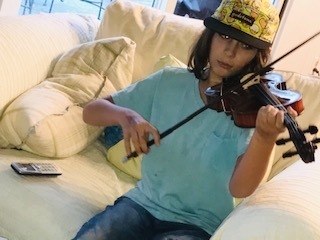 These are the students who started lessons in the spring, and most are still at it:


VIOLIN: Now 2nd-year players: Ewan Cameron, Gage DeMatteo, Bennett Greenway, Henry Halter, Peter Ketterer, Atlas McCaffrey continues to take lessons with his violinist mom Fauve.
Now 3rd-year players: Isla Cameron, Anna Davis,* Linnea Hudenko, Wolfie Kohn, Sofia Macchella, Lucia Santos.
FLUTE: Evie McBride, Ava Rayes
SAXOPHONE: Theo Burdick, Aidan Teal
TRUMPET: Heidi Davis,* Maeve Donegan, Oliver Greenway
FRENCH HORN: Angus Spence
TUBA: Leo Barta
*also takes piano lessons. Both Heidi and Anna are students at Crossroads Academy this year, doing remote learning, but both continue weekly lessons on two instruments.
I could describe great things about each student's progress: memorizing and mastering new violin songs, playing ever more beautifully on the flute, great note-reading and songs on saxophone, brass solos such as trumpets playing "Hedwig's Theme," "Follow the Yellow Brick Road" and "Raiders of the Lost Ark," and "Somewhere Over the Rainbow" as you never heard it before - on the tuba. . . .but I'll just say that every one of them has surprised and impressed me with their choice to work hard in tough times. They have created a path of their own - on their own - that they are taking to become fine musicians. There's not much glory, and
very little recognition, because there are no concerts or recitals (except by phone!). They are choosing to make an investment of time and effort that will reward them even more going ahead, because music - just - gets - better.
HOPING TO HEAR FROM: ALL of the students at Lyme School who played violin, flute, clarinet, saxophone, trumpet, trombone, or percussion - or piano!
Damaris Tyler
603 - 359 - 3026