Bulleted for your Benefit ⏰ © 2020 Lyme School Email
Dear Families,
Hey Everyone! I hope you are doing well and settling into their "new normal" routines. We continue to work to adjust to the changing conditions and this email is intended to update you on information for the next stage of distance learning.
While the closure was announced as ending May 4th, it is possible that we may not be returning to school until next Fall. While this has not been determined as yet, we want to make sure that our strategies take that into account as a possibility.
---
Topic: Priority of Needs:
• The impact of anxiety, stress and erosion of familial relationships pose a greater risk for long term impact on students, than the potential for academic regression.
• For this reason our approach to Remote Learning is intentionally adaptable and scalable so that it can adjust to the conditions that exist within each family. Parents should discuss this topic with your mentor.
• As a school we also recognize and honor the paths that parents may choose to keep their children intellectually, physically and emotionally engaged during this period of time.
• Instruction we provide, remains focused on the major skills of the grade through meaningful and engaging activities.
---
Topic: Academic Progress and Reporting:
• Based on conversations at the state, local and regional levels, this period of remote learning will not impact advancement to the next grade level.
• Next fall, as is the case most years, teachers will determine where students are in their skill development and start there.
• 3rd quarter report cards will be coming out in a week or so. Grades are based upon work completed prior to March16th. • Coursework being completed remotely will not be graded, but will receive teacher feedback (comments/narrative) on each assignment.
• 4th quarter report cards will be narrative only, no grades.
---
Topic: April Break:
• Will take place as scheduled April 13th - 17th.
• No course/class assignments.
• No regular mentor contact.
Design Lab Challenge Week: April 13th - 17th
For families who desire programming and daily activities during April Break:
• Families will sign up by google form if you wish to participate.
• Families will be assigned a coach to contact if/when needed.
• Daily Design Challenge provided Brian Betournay, Lead Facilitator.
• Solutions will be shared to a common space (facebook, google site, - TBD).
Rationale:
• Gives Teachers, Mentors, Parents & Students a break.
• Provides families an option to continue to engage in school activities.
• Provides off screen activities.
• Maintains contact between students and school faculty.
---
Topic: Remote Learning: Next Stage Begins Monday
Simplified Academic Rotation Schedule and Time Management Schedule
Monday & Wednesday: Language Art/SocialStudies/Spanish
Tuesday & Thursday: Math & Science
Friday: Electives (choose one or more special/elective activity) Reduced Screen-Time Day
(Grades 3-8 Teachers will provide feedback on student work electronically.)
NEW! MIDDLE SCHOOL Student Schedules by Grade Level: Daily Grade 6-8 student schedules will be available for each grade level on the Remote Learning site. We have streamlined all of the subjects' Google Meet start/end times and built in suggested break times. Students can use these to help plan their days.
Rationale:
• Maintain sustainable stress load on school faculty and families.
• Maintain regular instructional intervals in line with the guidelines shared by NH organizations.
• Build in a screen free or reduced screen day on Friday for specials/electives.
• Recognize the challenges of sustaining long term operation under these conditions.
---
Topic: Mentor call
Mentors will be contacting you over the next few days to review this email and to reaffirm that your needs now are consistent with what they were when we began.
They will reconfirm with you:
• Frequency of contact you desire with your Mentor (everyday, # days / week).
• That your current technology resources are adequate for ongoing remote learning.
• Your family's ability to continue remote learning at the current level. You can discuss options with them.
I hope the above provides you with the answers to your questions and the reassurance that you have support for any unique needs. We are here to support you.
Welcome to the next stage. I hope we can have even greater success than we did with Phase One. Success will result from our ability to take a day at a time, communicate directly and regularly with each other, demonstrate patience, poise and grace in the face of challenges, and have faith and trust in each other .
Please contact me with questions,
Jeff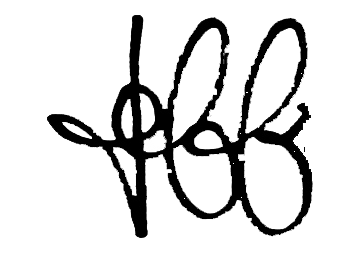 Jeff Valence
Superintendent, Lyme School District SAU #76
35 Union Street, Lyme, New Hampshire 03768
www.lymeschool.org | facebook
Compassion • Integrity • Fairness • Perseverance • Courage• Responsibility • Acceptance of others • Individuality