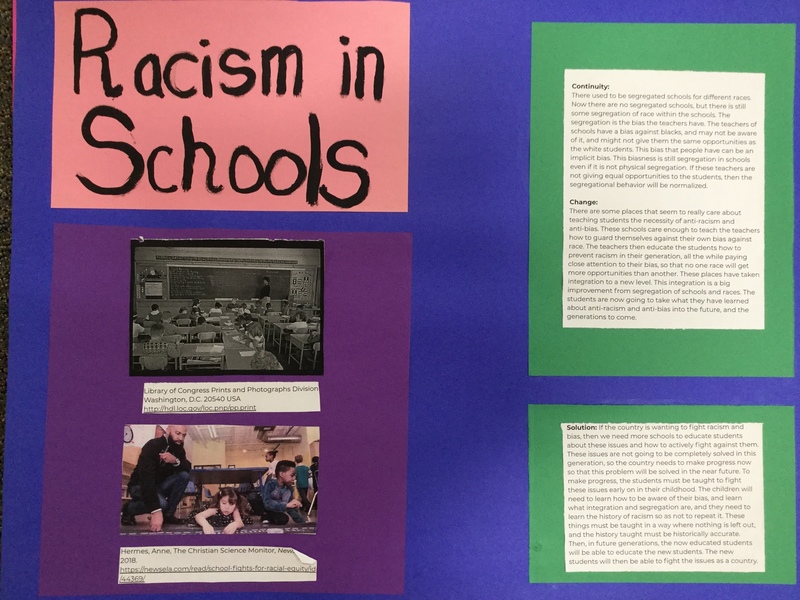 Social Justice was the topic for Humanities class over the past few weeks. Students chose and read a book that dealt with an aspect (or often times, multiple aspects) of social injustice. They had to identify the issue in their books and then conduct research on the history of that issue over the course of the post-WWII era. Each student was tasked with identifying elements of continuity as well as elements of change within their issue over the course of these decades.
One element of this process was ensuring that students knew where to look for reliable sources in their research. They had access to school databases as well as Newsela, and were expected to rely on unbiased sources for the remainder of their research. Students in the 8th grade were then introduced to a research tool called NoodleTools. NoodleTools is a citation as well as note-taking platform that allows students to keep all of their research organized, while at the same time prompts them to synthesize the main points of each source as they are creating their notecards. Students then were asked to identify two photographs that best showcased one aspect of the continuity and change that they had identified. Lastly, students put their writing and images on a visual that was then presented to the class with specific oral presentation skills assessed.
Next Up: We have started to read The Omnivore's Dilemma and students will be identifying, analyzing and discussing the claims that author Michael Pollan makes in this book. They will then have the opportunity to argue for one of the food chains over the others as a means to feed the population of the United States.