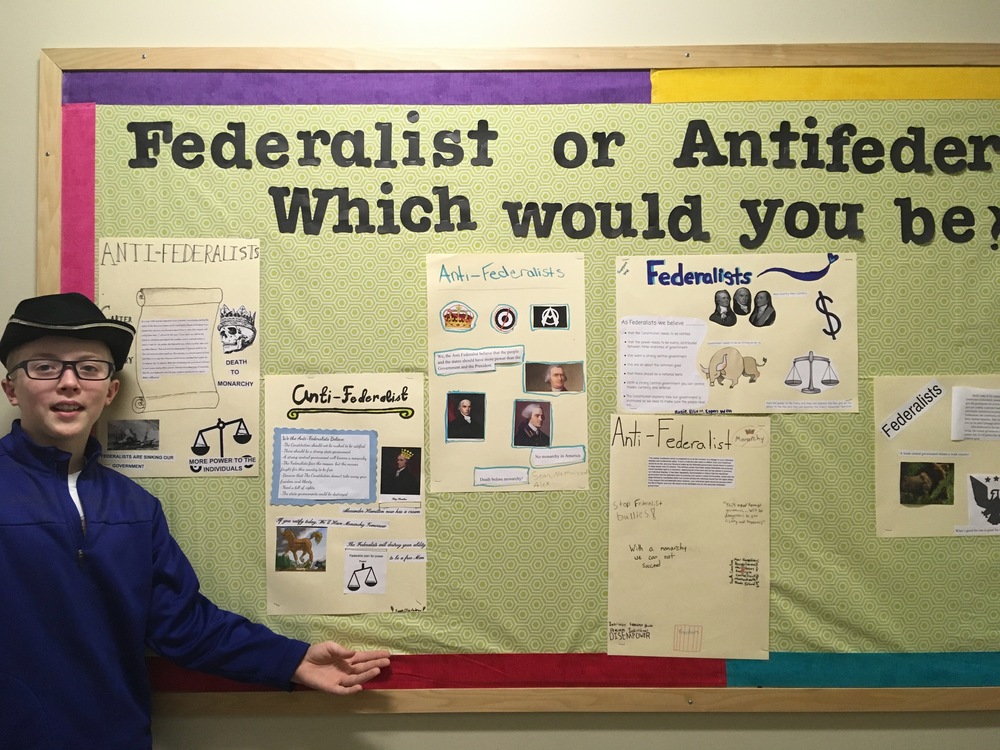 What's Happening in 7th Grade Social Studies?
Jane Officer
Friday, October 26, 2018
What's happening in 7th Grade Social Studies?
Since the last installment of our class news, your student has been immersed in early American politics and the foundation of our government. They actively participated in a class activity where they assumed the roles of either Federalists or Antifederalists. Our students now understand how the arguments of our Founding Fathers threatened to derail the ratification of the Constitution.
They were "visited" by the first Secretary of the Treasury, Alexander Hamilton, who convinced them to buy bonds to help our fledgling country get out of war debt. Students had to decide whether to sell back their bonds to a sneaky speculator, or wait for Hamilton to return to buy back their bonds with interest. Regrettably, some of the citizens (students) made some fateful decisions that "cost" them, but thankfully, most citizens in our class realized a nice return on their bond investment, which helped our young country finally operate in the black! (All in good fun!)
Most recently, your middle schooler was actively engaged in a computer simulation in which they had to step into George Washington's boots and "Be Washington". This simulation allows them to choose advice from nineteenth century figures that actually counseled President Washington on serious matters of state. Your child watched and listened to the people they chose to seek counsel from, ("re-enactors"), and then had to decide how to proceed with their decision. While the simulation was an overwhelming hit with the kids, it was unanimously decided that none of them truly would have wanted to step into Washington's boots and to make such paramount decisions.
What's next? A test on this material will be on November 1st, so students should plan to study a portion of the material each day prior to this.