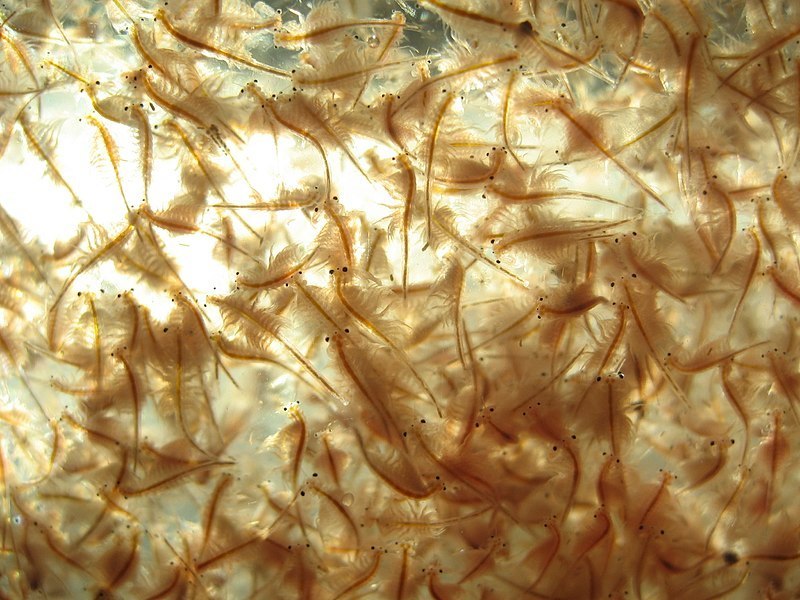 Seventh Grade Science News
Skip Pendleton
Monday, October 15, 2018
The seventh graders quickly settled into the science routine at the beginning of the school year. They were given the seventh grade science book called Glencoe Life Science, yellow science folders, and little blue spelling books to use for notebooks. After relearning how to cover their science books the children learned what science is and what scientists do. They reviewed the scientific process and practiced using a metric balance.
Following this review, the kids studied the traits and needs of living things which led to the first major lab of the year. In this lab the children used scientific processes to investigate the conditions that are most suitable for the hatching and growth of brine shrimp.
Near the end of September, we learned how scientists classify living things. To get a better understanding of classification we practiced grouping shaped and colored papers, we used a dichotomous key to identify playground trees, and finally the boys and girls made dichotomous keys to classify and identify a set of seven garden seeds.
This week the children are beginning the study of cell parts and functions and viruses. They will be developing microscope skills as they explore these topics. Seventh graders have science class on Mondays, Wednesdays, and Fridays. Science homework is assigned on Mondays and Wednesdays. Please check in with your child about science assignments. If they need help, I am available during Wednesday office hours, from 7:45 to 8:00 every morning, at recess time, and after school.