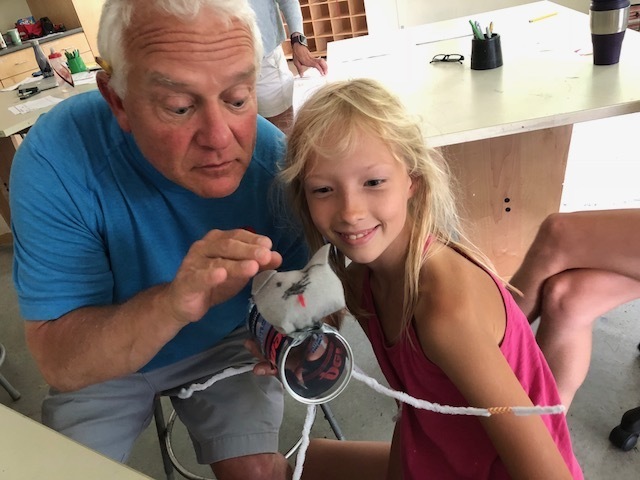 Summer Design Lab Workshop
Jeff Valence
Friday, July 13, 2018
The week of July 9-13 teachers and students gathered to learn and put into practice "Design Thinking." This is the kick off workshop to the new Design Lab which will be launched this year 2018-2019. The goal of this effort is to encourage instructional practices where emphasis is placed on the student learning experiences being:
authentic
relevant
original
open-ended
collaborative
innovative
kinesthetic
reflective
creative
These characteristics are accomplished through the design stages, Empathize• Define• Ideate• Prototype• Test• Implement • Share.
We have planned for exhibition nights to share the work we accomplish through this program over the course of the year which will best capture the transformative potential of this approach to learning.
Below are some pictures from our workshop.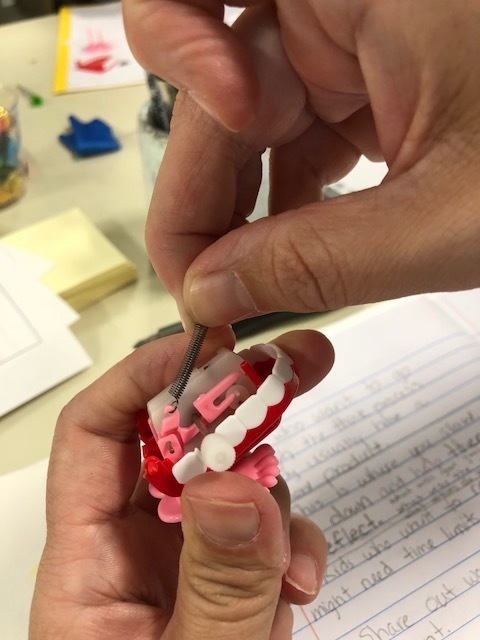 Breaking a clacker into its components to learn how it works and imagine other applications.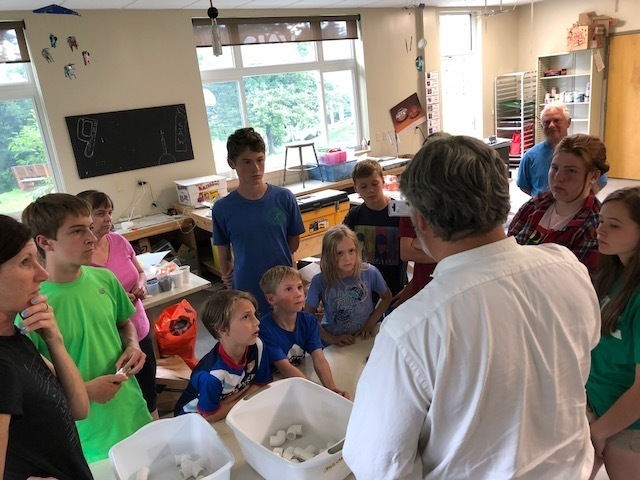 Can you build a effective way to irrigate Lyme Schools future garden considering water conservation and efficient saturation and coverage?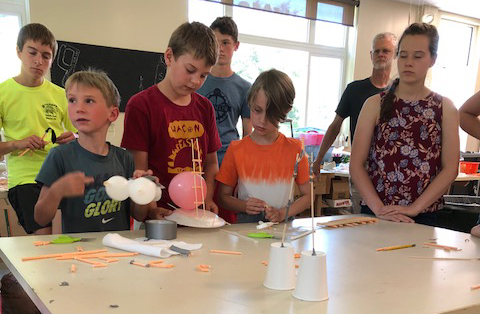 From the story of the Gingerbread Man: How could the Gingerbread Man cross the river (and survive)?
Video: Student Design Challenge: Build a irrigation system
Learn More about our Design Lab