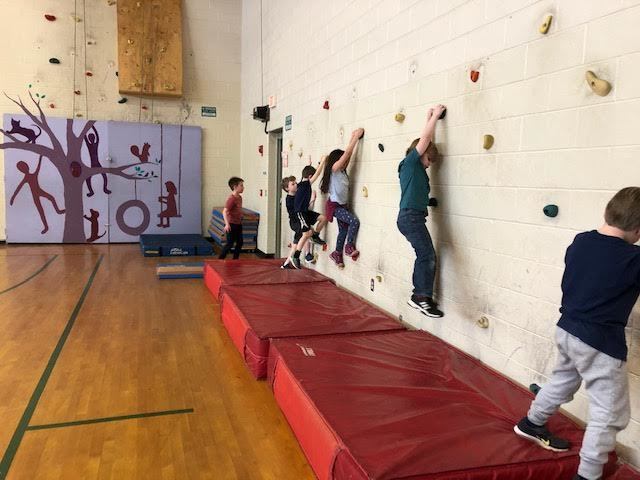 Winter got ya climbing the walls?
Lisa Damren
Thursday, February 13, 2020
During the winter months, it is important to offer a variety of indoor activities that keep kids active and healthy. Students at the Lyme School are fortunate to have two climbing walls. Unlike the vertical wall, which only allows for two climbers at a time, the traverse wall is intended for many students to climb at the same time.
Students use their upper and lower bodies simultaneously to move freely across the wall, left to right. Moving in that direction correlates with reading skills, as reading is left to right as well. Core, upper and lower body strength is practiced each time a student climbs, allowing for the fitness component of muscular strength to be developed. Students also need to share space with one another while climbing, which reinforces cooperative and respectful behavior.
The climbing wall is a fun favorite amongst our students, which enables them to challenge themselves and work with others at the same time.