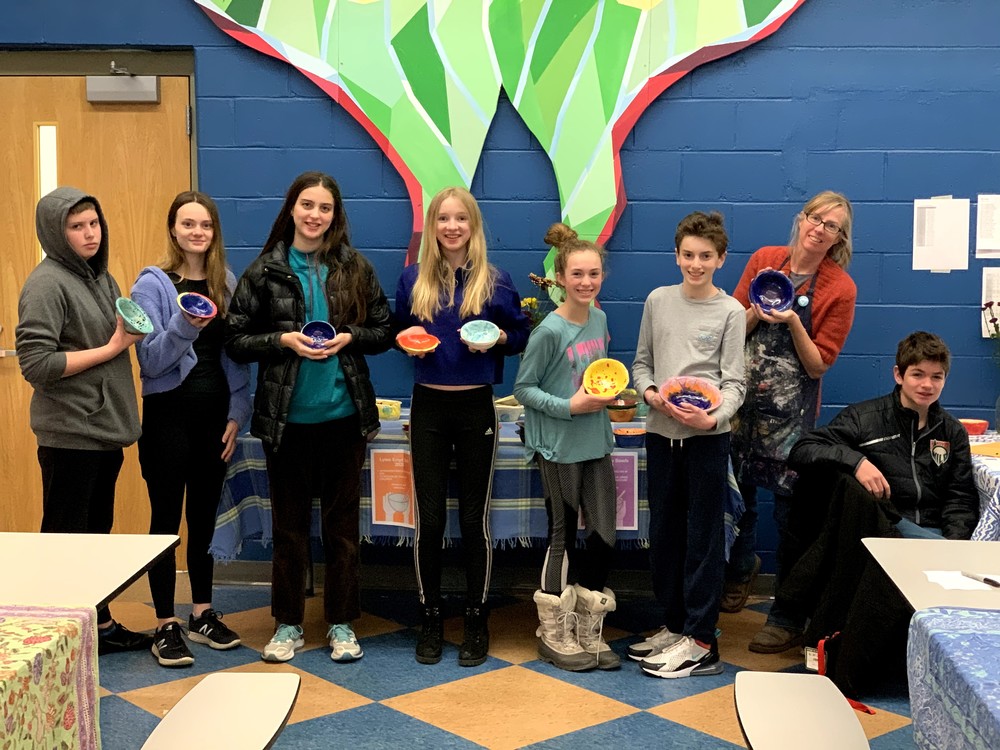 Empty Bowls
Emily Girdwood
Wednesday, January 29, 2020
Last Thursday evening, the Clay Elective students put together an Empty Bowls event. The students set a goal to create 50 handmade bowls.The objectives of any Empty Bowls fundraiser is to raise money to feed the world's hungry people, increase awareness of hunger and related issues, and advocate for arts education.
The students researched hunger related issues in the Upper Valley and created signs to post in the Cafeteria. They worked to plan and prepare the meal with Chef Paul and create a beautiful space for a warm community meal. In the end, the students & Chef Paul donated about 5 gallons of chicken chili and 1 gallon of veggie chili to the Haven.
They raised $571.46 and pulled it off with grace and a willingness to pitch in as needed. I was proud of all of them.