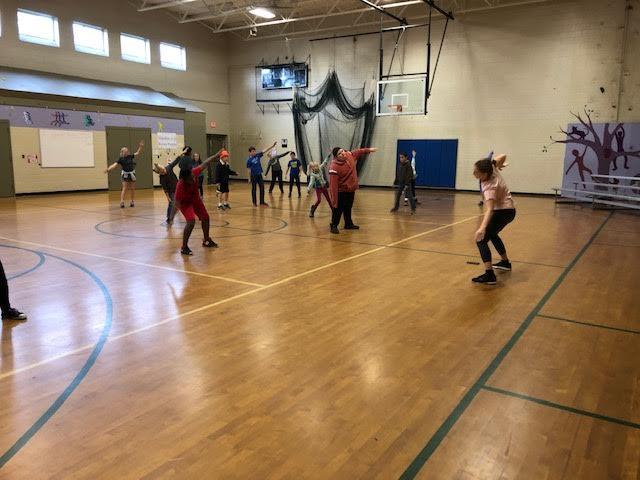 The Lyme School Hips, Hops, Busts a Move with Maddie Warriner
Lisa Damren
Tuesday, November 19, 2019
The Lyme School had the privilege of hosting Ms. Maddie Warriner as our artist in residence this year. Maddie hails from Brooklyn, New York, where she teaches dance, Pilates, and yoga to both children and adults. Maddie has an extensive background in dance and performs professionally throughout New England and beyond.
Students in each grade learned several movements that had them working at different levels (low, medium, and high) as well as in partners contrasting one another's movements. Maddie worked with each class twice during the week. The culmination of her work included a final performance from each grade during an all-school assembly...even the teachers performed!
A big thank you goes out to James Graham, a member of the Artist in Residence Committee, who contacted Maddie and worked with her to finalize arrangements with her residency. A fun time was had by all!