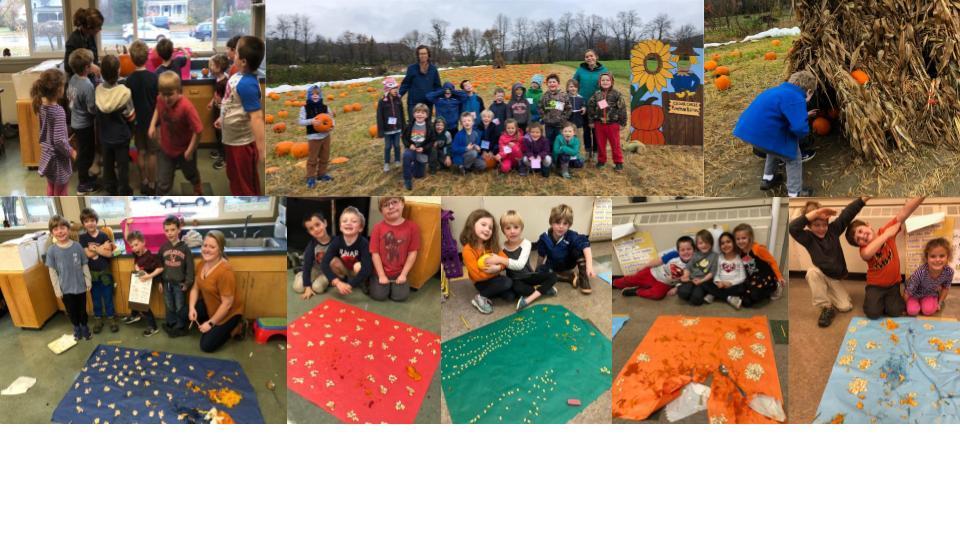 1st Grade 'Pumpkinfest'
Emily Cushman
Thursday, November 14, 2019
1st grade spent time this fall exploring and learning about pumpkins. We visited Cedar Circle Farm where students learned about the life cycle of a pumpkin and even performed it through pumpkin yoga! The students also took a wagon ride out to the pumpkin patch and picked their own pumpkins.

Back in the classroom, we did various experiments with pumpkins. We checked their buoyancy, observed the amount seeds, and their weights.

Each group was tasked with figuring out how many pumpkin seeds their pumpkin had. They needed to create or decide the best way to count all of their seeds. Each group did it a little differently, and it was fantastic to see all the flexible thinking that occurred!


Our seed totals ranged from 216 to 608 seeds!

We continued our 'pumpkinfest' through writing small moment personal narratives about our trip to Cedar Circle. These are currently displayed in the hallway for all to enjoy!