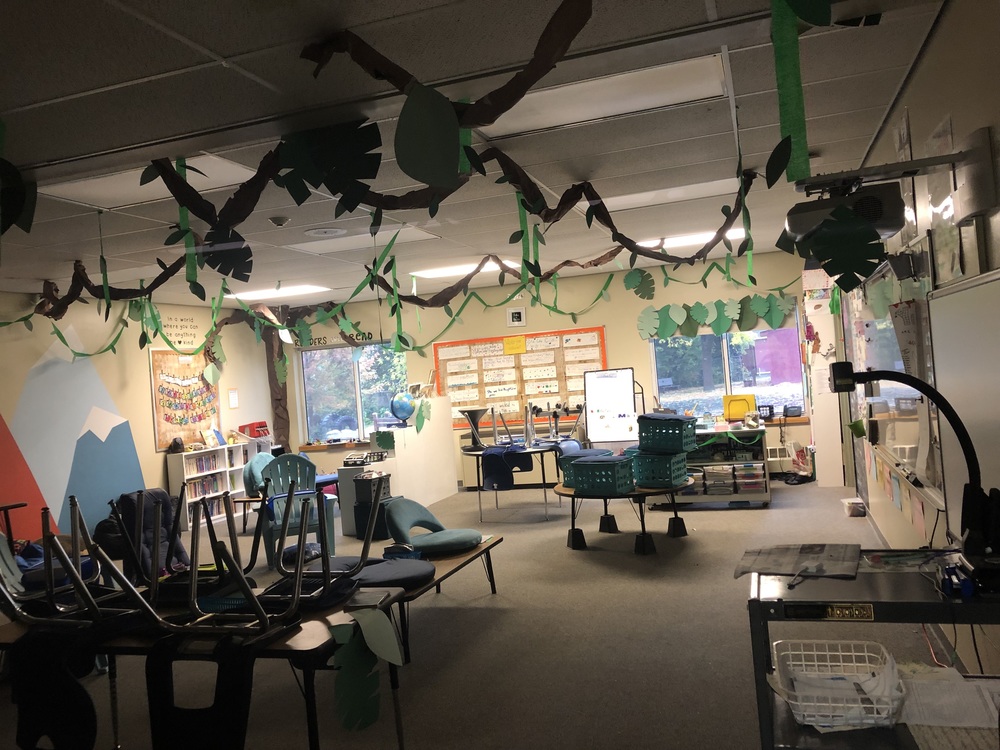 Welcome to the jungle!
Amanda Burns
Monday, November 11, 2019
For a few weeks now the 5th graders have been involved in an integrated learning opportunity, where they have been "stranded" on a deserted, tropical island. Our room has been transformed with vines, leaves, trees, and rainforest sounds to create an immersive learning experience.
We began this integrated experience in September. Since then this theme has been woven into many subject areas. In literacy we read many Gary Paulsen books about survival in the wilderness. During writer's workshop we explored narrative writing by creating survival journals about our experience stranded on the deserted island. In geography the students created 3D maps of their island. Finally, in math we are currently working on designing and creating models of shelters we "built" on our islands, to explore the concepts of perimeter, area, and volume.