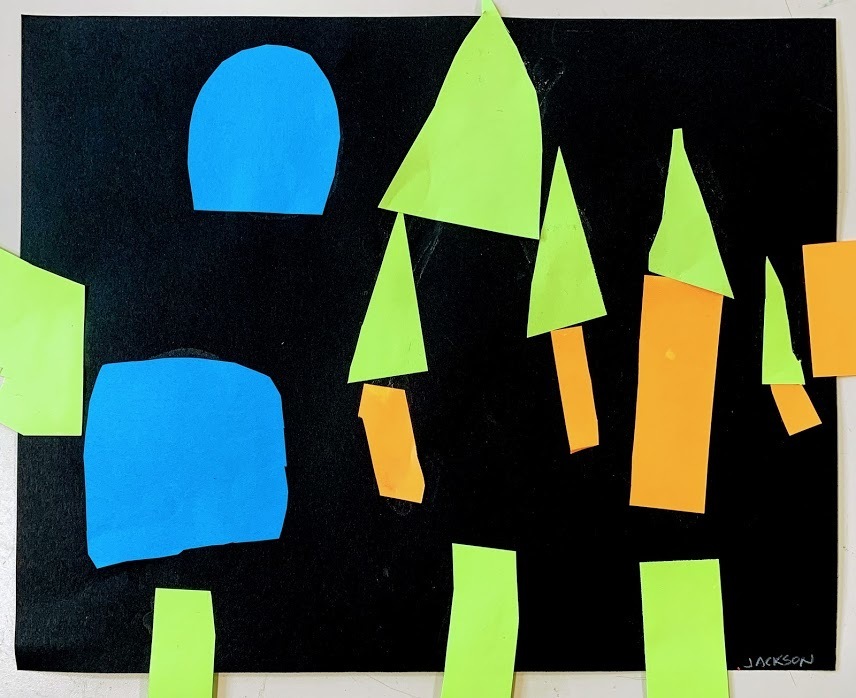 K-2 Art News
Emily Girdwood
Thursday, November 07, 2019
Ks have been learning about some of the elements of art: Line and Shape. In order to build vocabulary around lines (vertical, horizontal, diagonal, zig zag, dotted, etc), we act them out with our bodies, sing about them, play with them, train line "pets" (pipe cleaners with a googly eye) to make different lines...you get the idea! Ks learn that a line connects into shapes, then we play with shapes. We pack a lot of fine motor practice into this craziness: working with scissors, glue, tape, drawing toolsand staplers.
1s are art machines right now. They have created work about sunflowers, pumpkins, and owls. Projects are anchored with a story (ie., a story about Van Gogh and his sunflower painting emphasizes kindness and empathy) and an art concept (ie., painting background and foreground, drawing from observation, and blending colors).
2s have been working on making painted/textured papers and collage. They created castles after looking at the artist Paul Klee and examples of medieval castles. We then read the story Sky Tree by Thomas Locker and painted a tree silhouette. 2s learned about blending "color neighbors" and made colorful skies with chalk pastels.