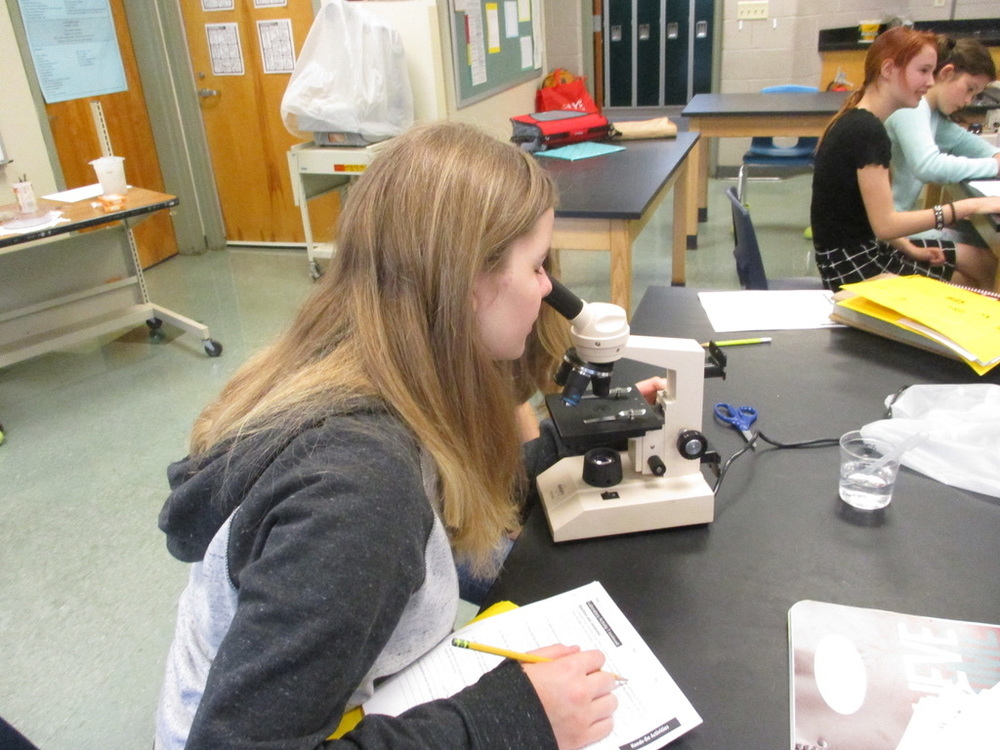 Seventh Grade Science News
Skip Pendleton
Monday, November 04, 2019
The seventh graders learned about cells and cell parts during the months of October and November. Thank you Izzy and Ella T. for sharing your edible cell models with the class!
In order to explore cells, students developed proficiency in the use of the microscope. As they examined letters cut out of the newspaper, threads, and their own body hairs, they learned about the proper use and care of microscopes and how to make wet mount slides.
This was followed up by labs during which the cells of leaves, onions, and skin from their own cheeks were stained and explored. By the end of the unit the students used MicroslideTM Viewers to learn about viruses and how these protein-enclosed nucleic acids wreak havoc on the living world.