WHAT MAKES LYME SCHOOL SPECIAL
We are proud of what we strive to achieve at the Lyme School. Innovation, creativity and community are the pillars of our work. It is hard to capture what this feels like in our school on a web page, but I hope the references below may capture some of the essence of what it means to be a member of our school.
Fundamentally, our school is a combination of our aspirations and what each of us bring with us each day. The chemistry of students, families, educators and community members coalesce into what defines what kind of community we are. Our size and the fact we are K-8 school, affords us the opportunity to focus on and recognize the impact we have as individuals on the life of the school. We also possess the care and respect for each other to help one another be the kind of parent, educator, community member and student we aspire to be. It is not rocket science, it is simple kindness and a love of what we are doing and a commitment to those you are doing it with.

PRINCIPLES OF LEARNING
With all there is to learn, and all the things students can go on to pursue having common, universal outcomes helps us prioritize what we teach and how we teach it. Learn More…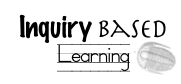 INQUIRY BASED LEARNING
Inquiry based learning harnesses the natural creativity of children, and drives authentic learning, we work to promote opportunities for this kind of experience in a growing number of classrooms, Such as Forest Fridays, Design Lab and imbedded in the Standards for Science in the Lower School.

EARLY LANGUAGE
Our children will be working in a economy with students fall over the world. Children who have learned multiple languages from an early age.What we know about the neurology of learning multiple languages, we need to start with a second language (any second language) as early as is possible. Lyme School was the first school in the upper valley teaching a Foreign Language starting in Kindergarten. Learn More…

LEARNING OUTDOORS
Lyme is surrounded by nature, in fact a majority of the town's land is in held in conservation, or current use providing an amazing resource to our community and our school. Number of classes use these resources to provide unique learning experiences and a understanding and enjoyment of our natural world. Collecting Data in Middle School Science, Forest Fridays in the 3rd grade and Kindergarten are good examples of how this takes place in the Lyme School.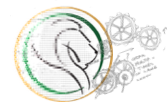 DESIGN LAB
In 2017 the Lyme School won the Governor's Award in the state coding competition, coming in 2018 we will be redesigning how students work with technology and innovation in the Design Lab. Learn more…