News
Dear Families, As you saw in Nurse Kati's email, the Covid Committee continues to monitor our community and regional exposure to the Corona virus. We will be meeting...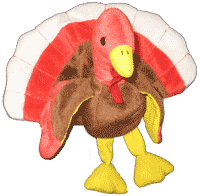 Hello Everyone, Happy Thanksgiving on behalf of myself and the Lyme School. I hope you can find something that encourages you to feel grateful for the things we have. If...
In case you needed a fun video to brighten your day!
SEE ALL NEWS
Announcements

Laura Geary
2 months ago
Watch NH Chronicle's midwinter portrait of Lyme and some of its fabulous businesses on YouTube: https://youtu.be/FiusG0nxSEs [Aired Wednesday, 2/3/2020] Thank you Judy Russell for sharing this link with the Lyme School! view image

Laura Geary
4 months ago
Bring a Can, Fill the Van! Lyme School Holiday Food Drive December 7th-18th Boxes in the lobby. view image

The Lyme School
7 months ago
Positive Tracks Get Your Vote On 5K is free to join, open to all ages and abilities, and can be done from anywhere and at any time on Sept 26! You Sweat. Positive Tracks Donates. For every participant, Positive Tracks will donate $5 to When We All Vote, a nonpartisan nonprofit co-chaired by Michelle Obama, Selena Gomez, Tom Hanks, Lin-Manuel Miranda and Megan Rapinoe among others. Even if you are not yet eligible to vote, you can still take action to make sure that every voice is heard through voting - including - and especially - voices of young people and voices of people of color. SIGN UP HERE at http://www.positivetracks.org/get-your-vote-on-5k/ THE DETAILS: What: Get Your Vote On 5K - it's FREE When: Saturday, September 26, 2020, 12AM-11:59PM Who: All ages and abilities How: Run, walk, wheel, swim, bike or row our virtual 5K and Positive Tracks will donate $5 to When We All Vote Why: Because every voice matters Where: Anywhere you can maintain social distance

Laura Geary
11 months ago
Reminder: NO School Monday, 5/25/2020 in observance of Memorial Day. In remembrance for those who died in service of the United States of America.

SEE ALL POSTS