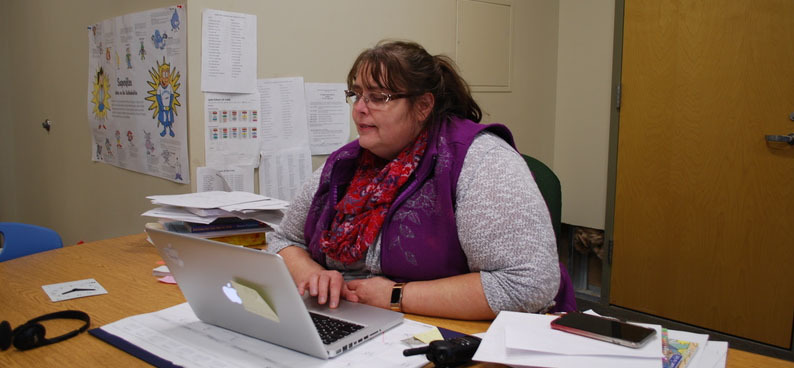 Mrs. Balch
My name is Connie Balch. The students know me as Ms. Connie. I have taught in Lyme for over 20 years. In my current position, I am the Behavior Coach. I'm married to an amazing man who was born and raised in Lyme like his father and grandfather. We have two sons and a daughter, as well as three grandchildren and a dog.
What does a behavior coach do?
Develops, implements, and monitors positive behavior support plans

Teaches communication skills, decision-making skills, social skills, perspective taking , listening , problem-solving and conflict resolution skills, and helps children to develop an understanding of self and others

Works with children individually and in small groups

Provides input to Individualized Education Plans and 504 Plans

Provides academic support

Consults with parents and teachers

Assists with crisis intervention
How does a student get to see a behavior coach?
Students may ask to come see me.

A teacher or principal can send students to me.

Mom, Dad, or another care provider can make a request.

A school friend may invite a student for a special visit.