SCIENCE (TEAM 5/6) - BURNS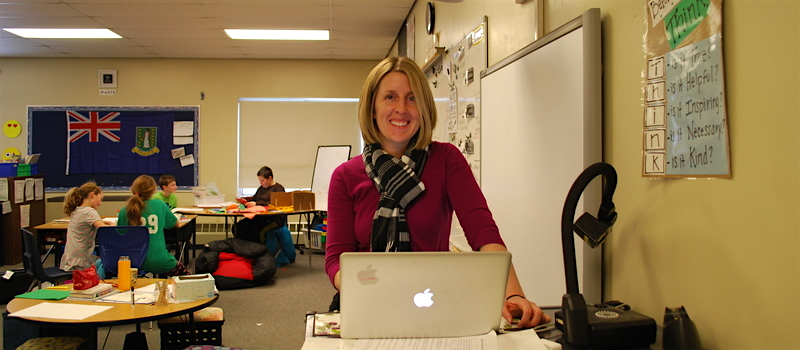 Ms. Burns
I am thrilled to start my 8th year here at the Lyme School and my 10th year of teaching overall. Previously, I taught 3rd, 4th, and 5th grade. I hold a Masters degree in Elementary Education from Antioch University New England and a B.S. in Animal Biotechnology and Conservation and a minor in Environmental Science from Delaware Valley College.
Outside of school I love traveling and staying active doing different outdoor activities; hiking, running, XC skiing, etc. I also love to cook, do muay thai and pilates, read, knit, and volunteer.
Fifth grade is an empowering year of discovery and transition. Students begin to understand who they are as learners, start to develop systems for organization, and experiment with different strategies for addressing social and academic challenges. In all subject areas, students will be engaged in collaborative and independent experiences geared at developing their confidence, independence, and curiosity.
In math, we focus on building fluency with all operations with whole numbers, fractions and decimals. In science most of the year is spent exploring life science concepts through hands-on labs and project based learning, interactive notebooks, and place-based experiences. In reading, students dive into a variety of fiction and non-fiction texts noticing and noting ways that authors develop their writing and why they use these strategies. In writing, the focus is on developing ideas with evidence and details, and writing for a specific audience. In social studies geography comes alive through simulations and experiences that help students recognize relative and absolute locations of places and promote conversation about culture and society. In addition to the base curriculum, students will be engaging in many STEAM (science, technology, engineering, art, and math) activities throughout the year and every Friday afternoon through the "Figure it Out Friday" program. STEAM education is a seamless, transdisciplinary, approach to education that provides students with opportunities to engage in meaningful and relevant real world projects/experiences that foster their ability to work in a team, manage time, revise ideas, think critically, communicate effectively, and take ownership of their learning.