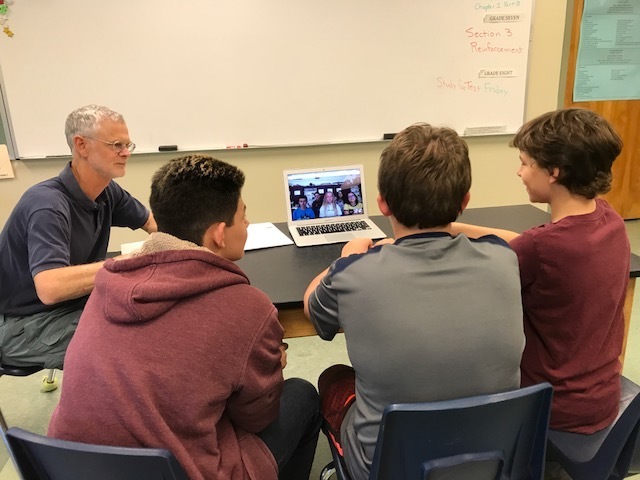 Academic Clubs in the Middle School
Elise Foxall
Friday, September 14, 2018
Middle School is in full swing now with a new schedule that offers more choice to our 6th-8th grade students. Students choose their Academic Clubs and Electives each quarter. In Academic Clubs teachers work twice a week for 30-40 minutes with a small group of students on extensions, enrichment, and investigations connected to their subjects. Here students can really dig into a subject they enjoy. Academic Clubs are not graded. During first quarter, we offer these Academic Clubs:
The Jordan Project: Students learn about the Middle East, culture, stereotypes, and global connections. They will eventually connect with students in Amman, Jordan.
GeoBee: Students learn more about the physical and political geography of the world and will compete in the style of the National Geographic Geo Bee.
Scary Story Reading and Writing: Students read some scary/suspenseful stories, look at the mood/tone of the stories, and write their own scary story.
Weather Reporters: Students explore the atmosphere in collaboration with middle schoolers at Charlestown Middle School. Twice a month they participate in video conferences with the Charlestown middle schoolers.
MathCounts: Students practice a variety of math problems to prepare for a national competition series that includes up to four levels of competition—school, chapter, state and national.
Student Leadership Council - Students explore leadership and collaborating with other council members to help inspire and enrich The Lyme School and community.
Open Art Studio: Students have the opportunity to work independently on a project and medium of their choice with guidance from the art teacher.
Teachers will offer different clubs throughout the year and students sign up for a new Academic Club each quarter. Ask your middle schooler about their academic club this quarter!