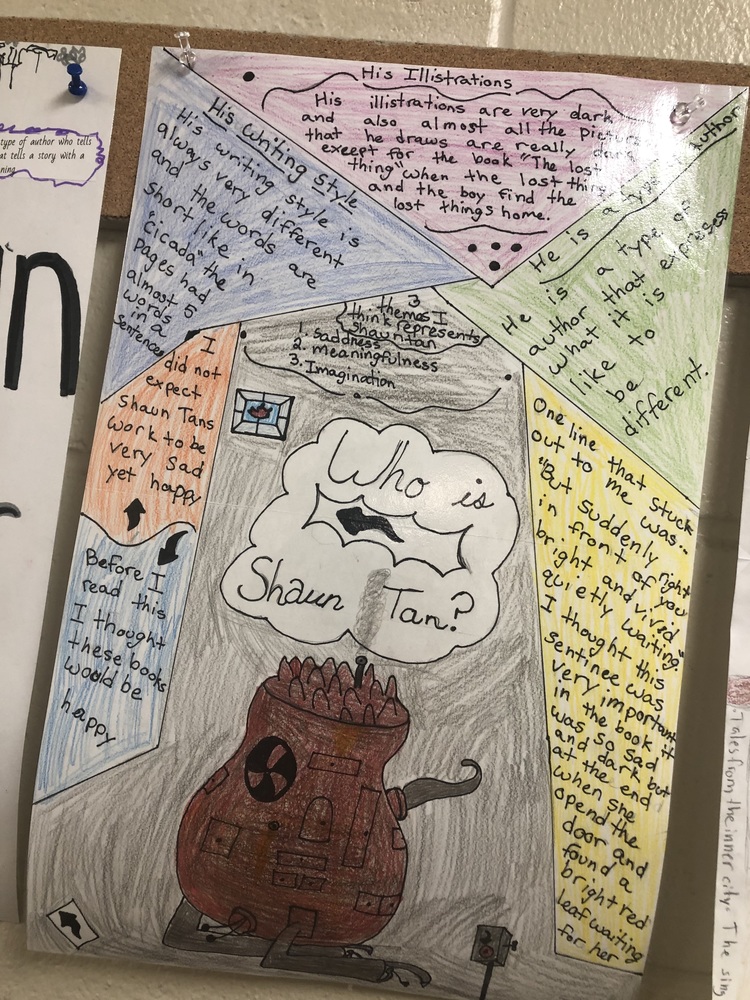 Who is Shaun Tan?
Amanda Burns
Wednesday, March 11, 2020
Who is Shaun Tan, you ask? Talk to a 5th grader and they will tell you all about this incredible author/illustrator. Shaun Tan is an Australian author who lives in Melbourne, Australia. He has written many stories and picture books, including The Rules of Summer, The Lost Thing, and Cicada.
Tan writes books for kids and adults alike about fitting in, finding your way, and the struggles that we go through in life, some are even inspired by true events in his life. Some major themes in his stories are individuality, discrimination, and environmentalism. In all of his stories his writing style is very distinct. He uses short, but powerful sentences that make you think and his illustrations are even more powerful than his words.
Tan uses muted colors, but creates images with incredible detail and depth. The 5th graders have been reading and analyzing his stories/illustrations for the past few weeks. His work provided us with infinite conversations about theme and life in general. We could not get enough of his rich stories. At the end of our unit students created a "one-pager" project to show their understanding of this author. They came out beautifully. To see their thoughts on this unique artist/author come see their work hanging in the 5th grade hallway.