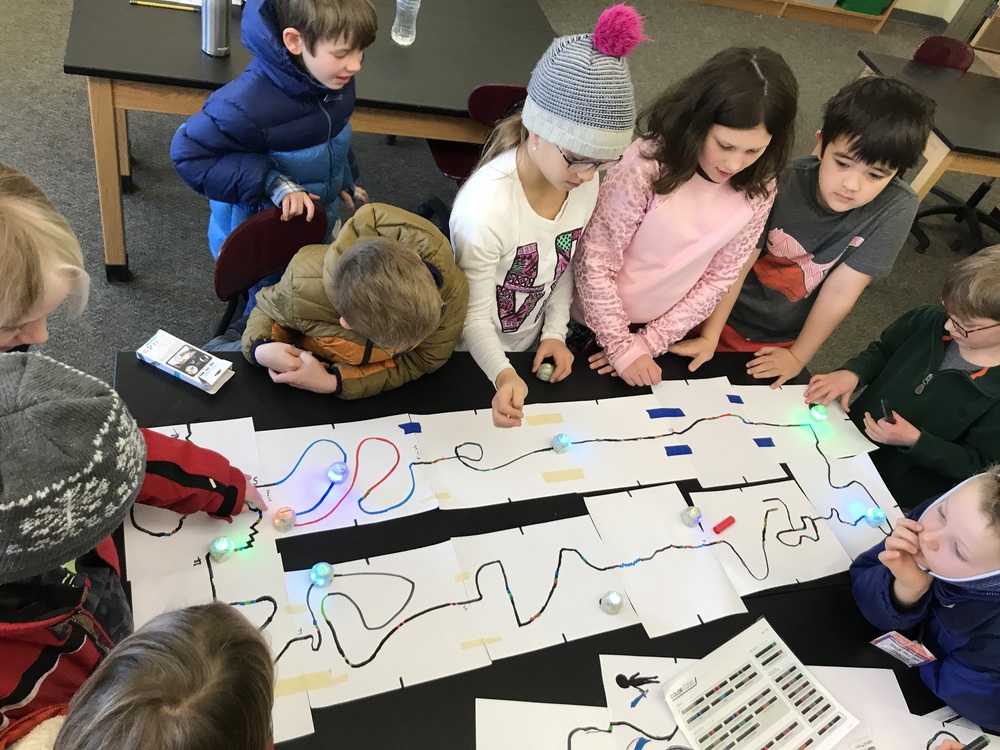 OzoMazes, OzoSnowPlows, and OzoAnimals!
Brian Betournay
Thursday, February 13, 2020
Lower school students in the design lab have been busy learning how to program little robots called Ozobots to do some really fun things! They learned how to create a path the Ozobot follows and use color codes in the pathway that instruct the robot to do some fancy moves. Students went through multiple iterations of their designs while cycling through the prototype and test phases of the design process.
Students were also given a design challenge to create a snowplow for their Ozobot that could clear a pathway that was covered in "snow". This created all sorts of challenges for students to work through. It was great to see them persevere through those challenges.
We have just finished up creating habitats for little "OzoAnimals". Students had to consider what a habitat provides, how to model this habitat, and how to program the OzoAnimal to mimic the animal's behavior and interact with its habitat.