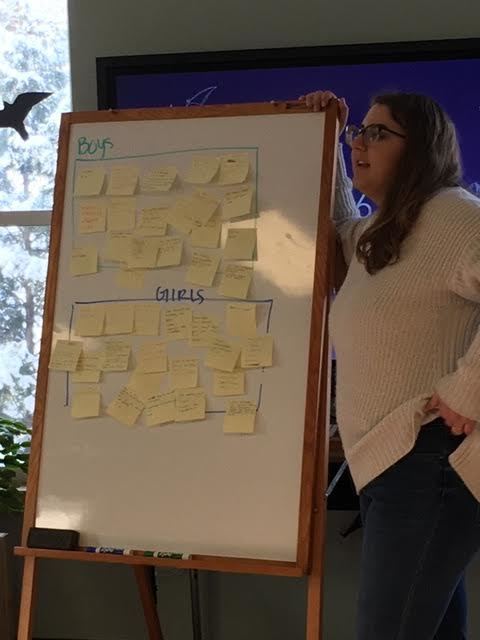 WISE returns to help keep us "out of a box"
Lisa Damren
Thursday, February 13, 2020
As we move through our adolescent health curriculum, relationships are taking center stage as points of discussion in our classes. Recently, Celine, from WISE returned to the Lyme School to discuss how those born male or female are placed into "boxes" as to how they are supposed to dress, think, and behave. This also plays out in what roles we are supposed to play in relationships.
Celine worked with our eighth graders this past week and had students write on post it notes what are stereotypical expectations for those born male or female. She also discussed how social media has an influence on those expectations and how we can be pigeon holed into acting and behaving in certain ways in relationships.
This was a healthy discussion, with students contributing deep, thoughtful, and insightful dialogue. The take-away from this was that all of us have a responsibility in shifting long held stereotypes of who is "supposed to" do what in a relationship and just simply be ourselves.