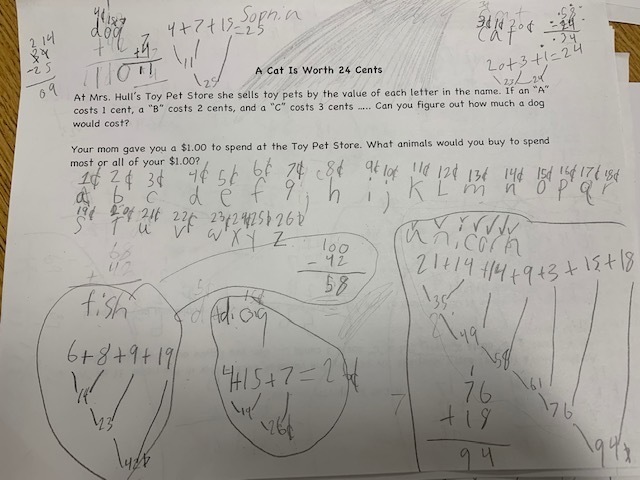 A Cat Is Worth Twenty Four Cents!
Kate Cook
Tuesday, February 11, 2020
If a cat is worth 24 cents, how much is my favorite toy pet worth? The second graders spent a few weeks in math centers exploring that question. First, the value code needed to be solved. Students saw the connection between ABC order and Number order. C=3, A=1,T=20.
Once the code was determined, students were busy finding their favorite toy pet's worth.They also had to decide what to buy if they only had one dollar to spend. They discovered many long pet names had higher values and letters at the end of the alphabet created higher values. They could not always buy what they wanted!
Second graders extended the exploration by asking more questions such as, "What's the shortest animal name that has a high value (think yak or ant)?" or "What is worth more hippopotamus or rhinoceros?"