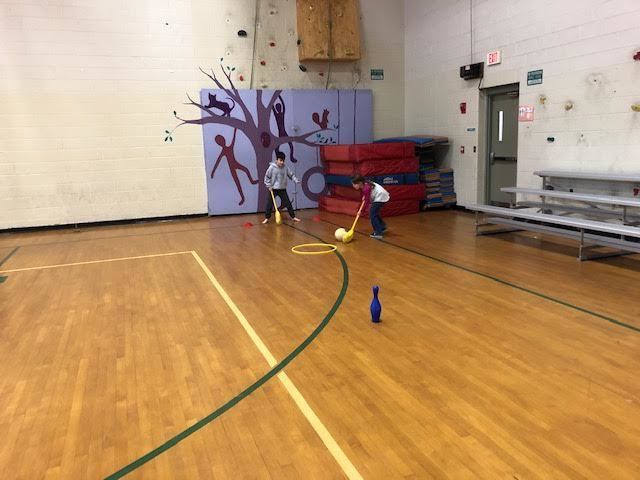 They share, they shoot, they score!
Lisa Damren
Tuesday, January 14, 2020
Students in the primary grades have been working on eye-hand coordination. Upon returning from break, they have combined the skills of using their eyes and hands as a team with striking at a low level using foam floor hockey sticks and foam balls.
This past week in second grade, students were paired to use those skills to learn the importance of working together to make good passes to one another, move around objects, and finally strike shoot their ball at a low level in an attempt to have their ball land in between two small discs to score.
Working together to accomplish "a goal" is the name of the game in PE.