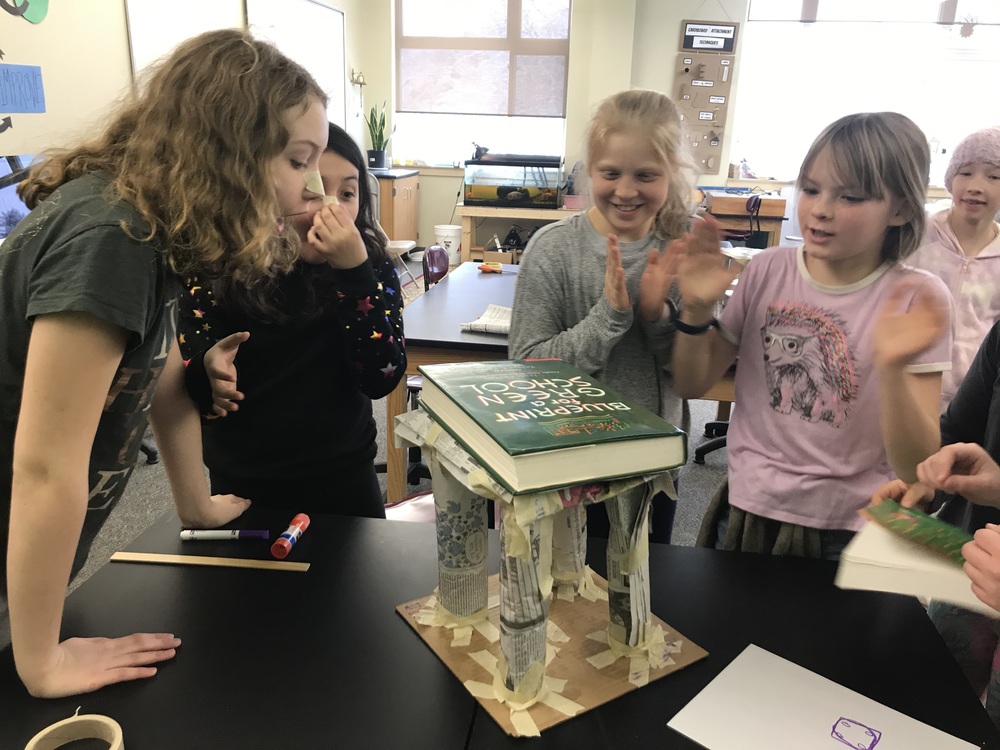 Paper Table Challenge
Brian Betournay
Wednesday, January 08, 2020
The challenge: Design and build a table out of paper that is at least 8" tall and will support a heavy book.
Students had to brainstorm and design their paper table with many considerations, such as:
How can you make a strong tube out of paper? How can you arrange the tubes to make a strong, stable table? How can you support the table legs to keep them from tilting or twisting? How level and big does the table's top need to be to support a heavy book?
Students were asked to build, test, evaluate and redesign their tables to hold as much weight as possible. Acting as engineers, they tried different ideas, learned from mistakes, and tried again.
We had many tables hold up to 20 and 30 pounds of weight, and one table that supported 45 pounds!