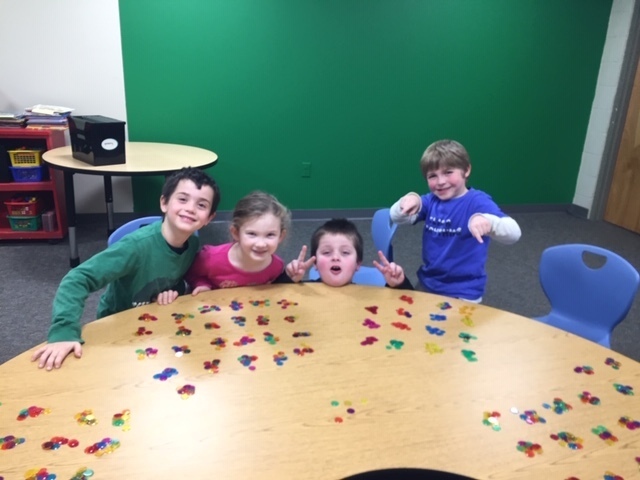 So Many Colored Counters!
Kate Cook
Friday, December 06, 2019
First graders worked tirelessly to count all the colored counters in the container (because they wanted to do it!). After marveling at the size of the pile, the students got busy to make piles of ten. Then we counted all our tens and our leftovers.
775 colored counters were counted by four patient and organized first graders! Great team work!